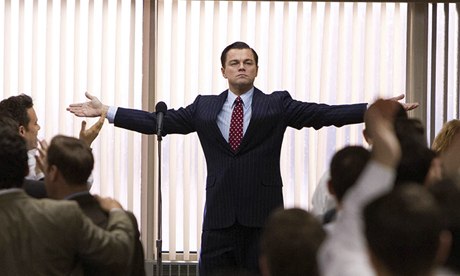 It hasn't been a particularly good year for cinema, though there are six genuinely great films (two or three even innovative) and at least one very funny comedy. Infer pessimism or optimism for the state of cinema if you wish, but it isn't a particularly good sign if there are not enough films great enough to make up a Top 10. Although, looking back over previous Top 10's, it may simply be a case of a tightening of standards. Either way, most Top 10's look foolish after a few years anyway so why not this Top 6.
6. Only Lovers Left Alive. Good, fun, optimistic cinema. Jarmusch pokes fun at the idea that living forever would be a depressing and boring experience and fills his frame with everything he thinks makes living an endlessly surprising, exciting and enjoyable experience.
5. Two Days, One Night is a moving and quiet drama about a woman trying to overcome her depressive tendencies in order to fight to keep her job. It is a slight film – probably too slight for many viewers – but this kind of emotional journey into the everyday is becoming more and more important. The ending is one of complex emotions – triumph, failure, empowerment and the awareness of more struggles to come – and the film is refreshingly direct and small, but never simplistic or meaningless.
4. Starred Up has been sold as a bruising, laddish prison film full of vicious violence but it is so much better than that. The performances are so uniformly excellent that it would feel only insulting to single out Jack O'Connell, brilliant as he is. It is a film of explosive anger in tiny rooms and it makes for riveting, disturbing viewing but it is the vision of officialdom ignoring people who need the most help that packs a valuable political punch.
3. It feels rather cynical to put such an outrageous and overblown film in front of two films that are so important and realistic, but The Wolf of Wall Street is the ultimate outrage film. If you hate Di Caprio's Belfort after the first ten seconds, half the fun is watching him plumbing more and more depths. Taking such delight in such hatred may seem unhelpful, but Scorsese has attempted to show the mentality that threw us all into economical turmoil and he doesn't pull any punches – particularly with a triumphant, emotional concluding speech that dares you to be roused. Cynical, nasty but daring, angry and, yes, important.
2. By contrast, Nymphomaniac has nothing particularly of value to say about politics or the world, but it was one of the most enjoyably cinematic films of the year, and probably the one that will diminish the most in the cold light of television. It is provocative and risky as you would expect, and no matter who you are, there will be something in it that stumps you and forces you to think – even if it is something about an emperor and his new wardrobe (for me it was the use of Rammstein in the first five minutes). It is thoroughly entertaining and challenging, bursting with ideas and invention and not giving a damn if you and your prejudices get left behind. As confident as unsparing as Godard at his best.
1. Equally innovative though much more likable and emotionally resonant was Richard Linklater's immensely likable and incredibly (considering the production) laidback Boyhood. Made with so much assurance, nothing seems to happen in the film and yet the film is so full of recognizable and relatable moments of drama that it seems packed. Watching it it can be difficult to think of another film that has so much of life in it and yet feels so simple and effortless. Powerful, emotional and brilliant.
Other films that I liked this year include Fruitvale Station, In Bloom, '71, the actually very funny 22 Jump Street and The Homesman. There were a lot of films that were less successful but remain worth mentioning, so I will – The Past, Camille Claudel 1915, Keeping Rosy, Here Be Dragons, Stranger By The Lake, Norte, The End of History, Dallas Buyer's Club, Oxi: An Act of Resistance and, yes, Rob The Mob.